IDEA
Scuba training is based on basic academics and developing proficiency with scuba and skin-diving skills. The only way a scuba diver can become a safe and responsible diver is to understand the physics, physiology and required skills needed to be comfortable and relaxed underwater.
IDEA
courses involve more pool, confined water training and classroom discussions than other organizations. IDEA Instructors do not offer online Scuba Lessons. To be a safe and proficient scuba diver, face to face interaction with the scuba instructor is required. You can't be comfortable and proficient without real life experience. Watching a DVD or online video does not allow you to gain any proficiency in scuba skills. Scuba students cannot become safe and proficient scuba divers in two or three days. Safety and proficiency require additional time to reinforce the skills needed to be a safe, confident, and comfortable diver.
IDEA
Scuba instruction gives you more hours in th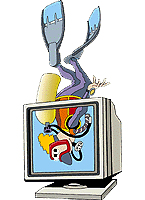 e classroom, pool or confined water and 6 open water training dives. All training and instruction is with a Professional Scuba Instructor. Diving is a physical sport. It requires a student to be an average swimmer and use the proper equipment with direct hands-on instruction from an instructor. We do not promote internet scuba training. The instructor will immediately be there to correct your skills or answer questions about anything you may not understand. Online scuba courses can't give you the personal interaction you will have with your IDEA instructor. Don't be a "Cyber Diver © by IDEA World Wide Scuba Inc. ". Having the instructor present for class room instruction is superior to online training.
More than just teaching SCUBA,
IDEA
trains divers for a new way of life. Your personal safety deserves the best instruction you can receive --
IDEA
.
IDEA World Wide Scuba is 100% American Owned.